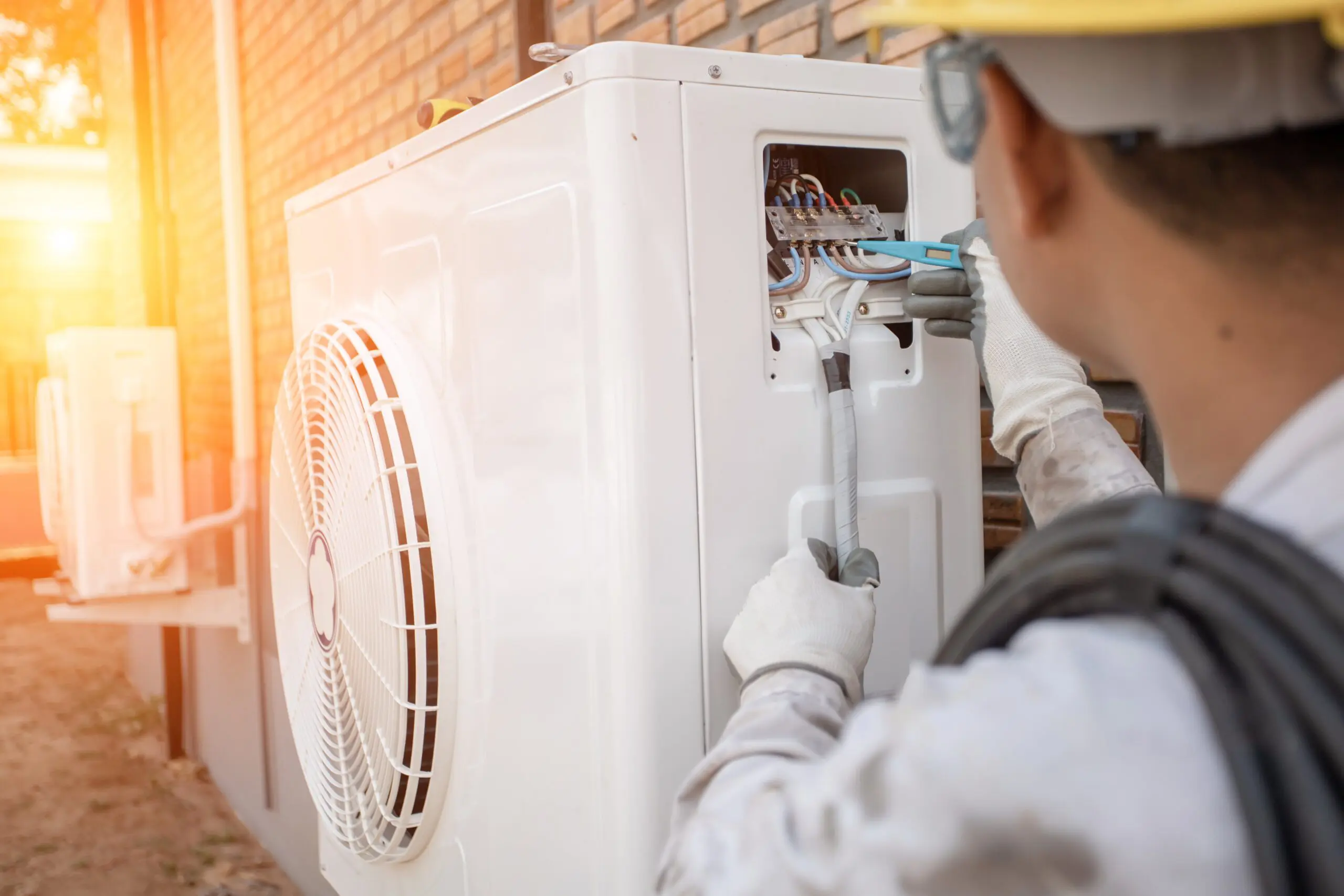 Why are so many Maine home and business owners ditching conventional central air and ducted furnaces and heaters in favor of state-of-the-art ductless heat pump units?
Heat pumps are popular because they offer energy-efficient heating and cooling, and they can be purchased with attractive financing incentives and rebates for residential, commercial and low-income residents across Maine.
If you're looking to replace or supplement an aging and inefficient HVAC unit, a ductless mini-split heat pump installed by Valley Home Services may be the ideal solution for your residential or commercial property.
What Is a Heat Pump?
A heat pump is a type of heating and cooling system that uses refrigerant to capture and release heat either indoors or outdoors. When you use a heat pump to cool your home, the unit absorbs the unwanted heat in your rooms and releases it outside. When it's in heating mode, your heat pump will do the opposite—gathering heat from the outdoor environment and transferring it into your home.
There are different types of heat pumps, including ducted and ductless units. As the name implies, ductless heat pumps, also known as mini-split systems, don't need pre-existing ductwork to be installed and are more energy-efficient than ducted units.
Why You Should Invest in a Ductless Heat Pump
Quick and Hassle-Free Installation
Unlike ducted units, which may require weeks of major construction, ductless heat pumps are relatively easy and quick to install (a basic ductless heat pump unit can be up and running in less than a day).
A ductless heat pump installation requires only a three-inch hole drilled through the conduit wall. It's not necessary to cut big holes in dry wall, remove existing ductwork or rebuild walls and ceilings around the ductwork once the installation is complete. Ductless units require minimal disruption to your home and no big messes or additional repair and rebuild costs once they're installed.
2-In-1 Heating and Cooling System
Since heat pumps are used for both cooling and heating, they are a two-in-one solution. Installing a heat pump in your home means there's no need to use separate units to control the temperature inside during the summer and winter.
Since heat pumps don't produce heat but instead move heat to either cool or heat living spaces, you don't have to worry about switching your systems as the seasons change.
Stellar Cold Temperature Performance
How do heat pumps transfer heat from the outside air on a cold winter night in Maine? Heat is absorbed by the refrigerant in the system. If the refrigerant is below the outside temperature, it will absorb heat from the outside air.
Not every heat pump is designed to provide efficient heating output in extremely low temperatures, but the ones we install are specifically designed to operate in cold climates.
High-performing units offer stellar protection from the coldest temperatures, making them an excellent choice for homeowners in and around Bangor and Brunswick, Maine.
When the temperature drops below zero during the cold winter months, it's crucial to have a heat pump that can withstand Maine's extreme climate and keep you and your family warm.
At Valley Home Services, we specialize in installing ductless heat pumps designed to operate in extremely low temperatures and provide reliable indoor heat even if the temperature outside is below -15 Fahrenheit.
Increased Energy Efficiency
A ductless heat pump is more energy efficient than its ducted counterparts. On average, heat pumps use less electricity than air conditioners and furnaces, which means you'll likely be saving money on your monthly energy bills.
Mini-split heat pumps are also excellent for controlling temperature in one room at a time. For example, if you like your bedroom to be cool at night during the summer, you don't need to waste energy maintaining that same cool temperature through your entire home. Instead, you can cool that one room and leave the rest of the house at a higher temperature.
Heat Pump Rebates from Efficiency Maine
Your ductless heat pump may be eligible for rebates from Efficiency Maine, which could save you thousands of dollars on installation costs.
At Valley Home Services, our heat pump experts will help you find out which rebates you may be eligible for so you can get the best ductless heat pump for a great rate.
Ductless Mini-Split Heat Pump Installers You Can Trust
At Valley Home Services, our highly skilled experts have years of experience installing ductless mini-split heat pumps in homes and businesses across the Bangor and Brunswick areas.
We'll help you determine which heat pump is best for your space and perform a quick and hassle-free installation.
To learn more about our products or to schedule a consultation, call (800) 316-7815.