A heat pump is a heating and cooling system for your home that is far more efficient than traditional systems.
It works by extracting heat outside, even on very cold days, and transferring that heat through refrigerant lines to one or more inside units that circulate the heat in your home.
It reverses this process to act as an air conditioner when in cooling mode. In addition, heat pumps have a dry mode for dehumidification and a fan mode for days when you just want to open the windows and use it as a ceiling fan.
How to know if your home, business, or structure is within our service area for heat pump cleanings:
Valley currently cleans and maintains heat pumps up to 100 miles away from our Hermon location and 30 miles away from our Brunswick location. We currently only service Maine heat pumps! Sorry Canada and New Hampshire! Are you on the fringe of our 100-mile radius? Give us a call: 207-945-9008. If you have a Fujitsu system, we are likely to clean it for you.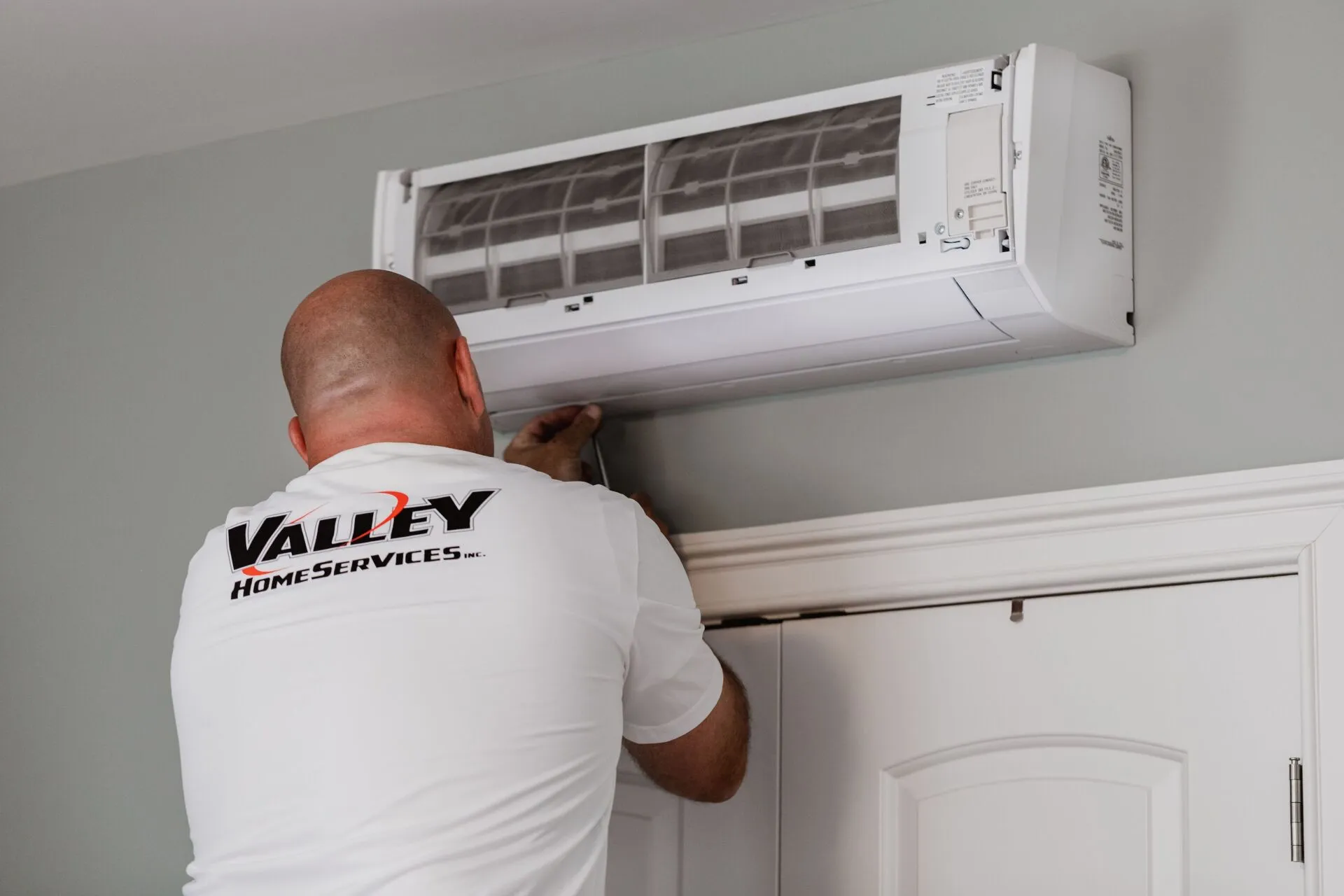 FAQs on Heat Pump Maintenance